"The land is where our roots are. The children must be taught to feel and live in harmony with the Earth." ~Maria Montessori
In Montessori, Culture refers to several areas of learning: Geography, History, Social Studies, and Foreign Language.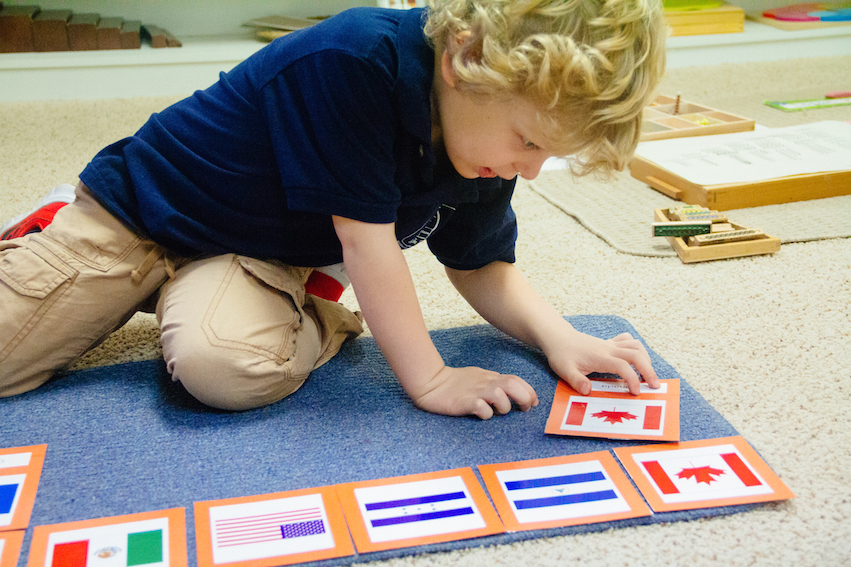 Geography concerns itself with the location of places. The young child is more interested in the "what and where" rather than "how and why." The child's needs are helped in exploring the living continents of his environment. He needs instruments well shaped, and ordinary in themselves to carry out this exploration.
Geography as well as history and social studies require an active effort of the imagination as it goes beyond what can be experienced with the senses. The material by and large is representative, but these representations are a stimulus and guide to provide a concrete runway to constructive imagination.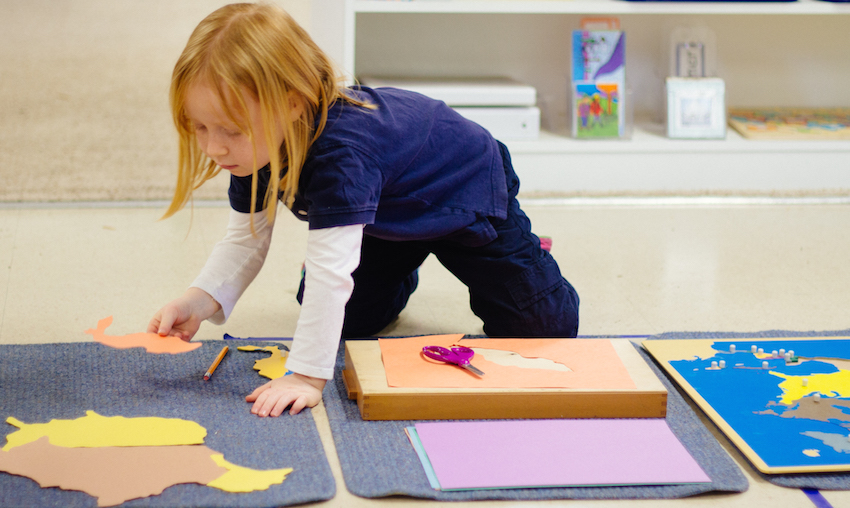 Through the Montessori maps and puzzles, children learn the continents of the world, countries, and states as well as cultural information concerning climate, customs, and languages. Children also learn common land formations such as islands and peninsulas by making clay model replicas.
Culture Sequence
Land/Water Formations
Five Oceans
Seven Continents: Special study of each to include people, culture, places, animals, and plants.
The Four Seasons
The Four Directions
Countries Around the World
United States of America
World Culture: History, Social Studies, and Modern Life
Foreign Language: Our curriculum incorporates daily Spanish and weekly Chinese with the goal of familiarizing children to greetings, basic commands, a wide variety daily life vocabulary, and colors and numbers. As well, students are encouraged to share with us words and statements from their native languages.